Pittard:
One American Family
---
First Generation
Samuel / Mary Newton

---
Second Generation
Samuel / Ann Davis

---
Third Generation
William / C. Louisa Meadows

---
Fourth Generation
Samuel L. / Margaret J. Dillard

---
Fifth Generation
"Bettie" / George M. Sarrett
---
Resources
---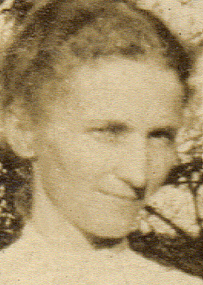 Elizabeth Frances
"Bettie" Pittard
1869 - 1950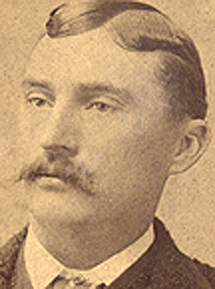 George Montgomery Sarrett
1856 - 1923

Fifth Generation

Elizabeth F. "Bettie" Pittard, born Sept 6, 1869, was the third of Samuel Lafayette Pittard and Margaret Jane Dillard's five children. She married George Montgomery Sarrett Oct 10, 1888 and died at the Georgia State Mental Hospital in Milledgeville, Baldwin County, GA Nov 11, 1950.


Children of Elizabeth Frances "Bettie" Pittard and George Montgomery Sarrett:






1. Martha Crenshaw "Mattie" b. Nov , 1891 in Bartow County GA, d. May , 1978 Douglas County, GA, buried Cassville Cemetery, Bartow County GA.




2. Clifford Connor b. Mar , 1895 in Bartow County GA, m. Eddie Lucile Carlisle May 5, 1920 at Kingston, Bartow County, GA, d. Oct , 1949.