Dan Brown's Da Vinci Code Inspiration (or Our Trip to Tahiti)

At the official website of best-selling author Dan Brown, Dan credits his trip to Tahiti with inspiring him to become a writer. He claims he picked up a paperback novel on the beach and thought 'I can do this.'

When I first heard of The Da Vinci Code by Dan Brown, I thought could it be the same person? Such a common name, but I've actually only known one Dan Brown. At the bookstore soon afterward, I picked up a copy of The Da Vinci Code, confident of finding a photo of the author. Sure enough, there was the Dan Brown with whom we'd spent eight days in Tahiti in 1993.

For a glimpse into what inspired Gauguin to run away from home, Fletcher Christian to mutiny, and The Da Vinci Code phenom, here is some of our - and Dan Brown's - trip to Tahiti.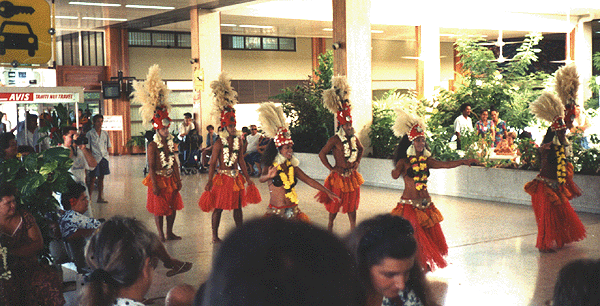 Though we didn't know it at the time, five American couples responded to the same enticing little blurb in the travel section and flew out of Los Angles together. The runway at Faaa Airport in Papeete barely contains our big Boeing 747, but the locals are so happy, they greet us with flowers and a native dance.


| | | |
| --- | --- | --- |
| | | From there, we're whisked to the Papeete dock to catch our ferry for the 30-minute ride to the tiny island of Moorea. |
| | | Surrounded by "foreigners," we Americans find each other. Though tired from flying all-night and blinded by the brilliant South Seas sun, before the bus arrives at the Hotel Sofitel Ia Ora Moorea, the 10 of us had become great pals. Yes, our chariot was that Blue Bird school bus built in Fort Valley, GA. In the foreground, Dan Brown politely ducks the camera. |
| | | |
| --- | --- | --- |
| | | View of the beach and lagoon from our bungalow as luggage arrives. |
| | | |
| --- | --- | --- |
| | | Ed is a fire marshall for Oklahoma. He and the red-haired Rusty run a marina. Charlie's in wallcovering and Mary's a TV producer. Wearing only a T-shirt, shorts, and flip-flops, and without a wallet, Charlie thinks the rented limo is taking them for ice cream to celebrate their 30th. Mary surprises him with Tahiti instead. In the distance is the island of Tahiti. |
| | | |
| --- | --- | --- |
| | | Jim and Joyce, right, are also from Atlanta. Joyce runs a dancing school. The Browns live in Hollywood. Blythe is director of artistic development for the National Academy of Songwriters. Dan teaches. That first evening, we relax together and talk about the business of intellectual property. |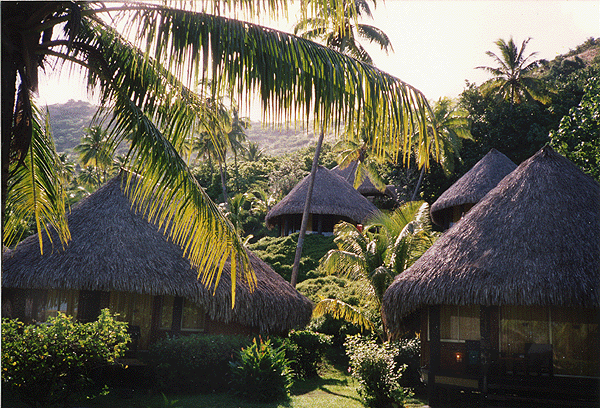 | | | |
| --- | --- | --- |
| | | Thatched-roofed bungalows cozy up to a beautiful shady beach overlooking the lagoon. |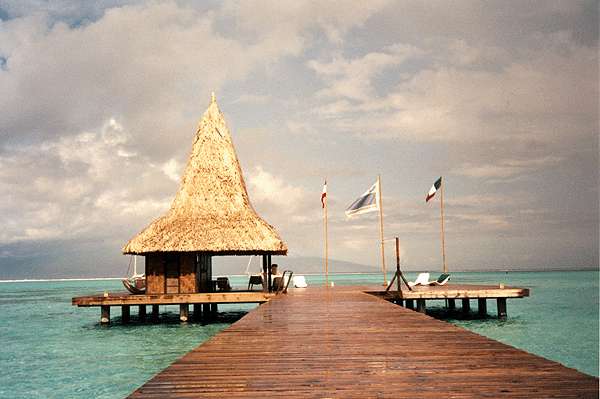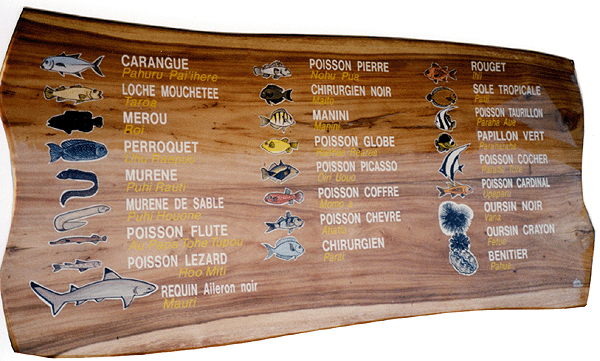 Ah ha! Everything isn't perfect in paradise after all, just look at all the poison fish! The joke is on us; in French, poisson means fish.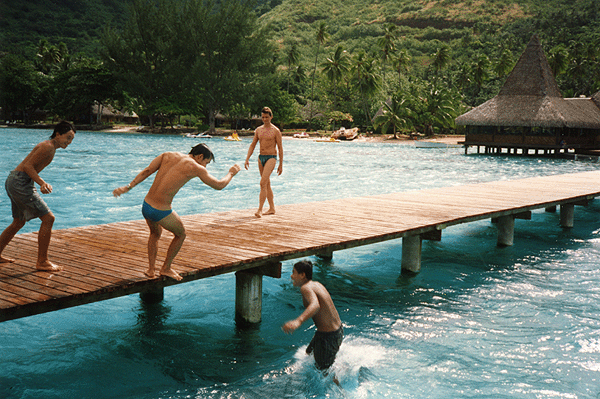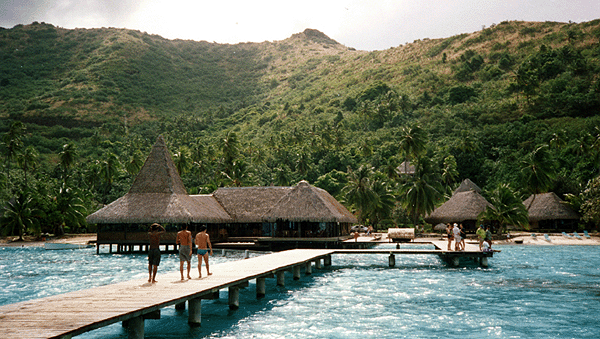 | | | |
| --- | --- | --- |
| | | In addition to tie-dying the versatile pareo, several shown here drying in the mid-day sun, he also weaves hats like the one he's wearing from palm fronds. |
| | | |
| --- | --- | --- |
| | | Local girls. |
| | | |
| --- | --- | --- |
| | | These French-speaking children think I talk funny. |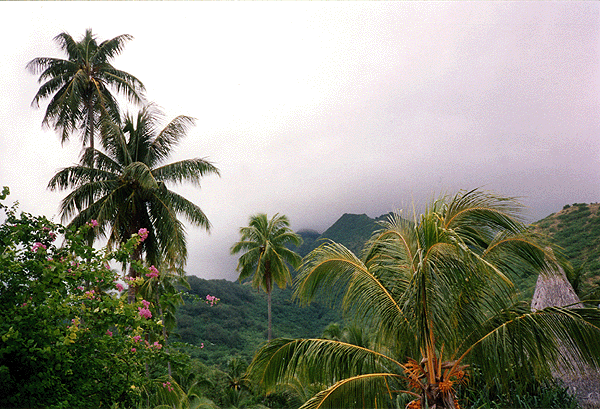 | | | |
| --- | --- | --- |
| | | Take the road to Belvedere, Moorea's interior, for a spectacular view of Cook's Bay, below. |

| | | |
| --- | --- | --- |
| | | Almost like home. |
| | | |
| --- | --- | --- |
| | | We need two cars to get all of us to the Hotel Hyatt Regency for a view of the black-sand beaches. |
| | | |
| --- | --- | --- |
| | | A commercial filmed during our stay invites Japanese couples to consider a Tahitian wedding locale. |


Americans in Tahiti - Charlie, Dan, Mary, Rusty, Blythe, Ed, Joyce, Tom, Kay & Jim